About Christ Lutheran School
Christ Lutheran School, located in southwest Michigan, was founded in 1956 by Christ Evangelical Lutheran Church, a congregation of the Lutheran Church – Missouri Synod. In these past years, CLS has grown and stayed true to its mission – to teach the good news of salvation through faith in Jesus Christ and make disciples of all nations.
Our Purpose
Our aim is two-fold: To prepare children for an eternity in God's heavenly Kingdom and for useful productive lives now in God's Kingdom on earth.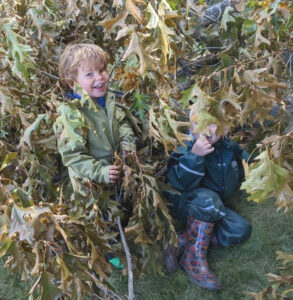 To accomplish this, we:
Provide a thorough instruction in God's Word so that our children, through the power of the Holy Spirit, may learn the Father's will and know and trust Jesus as their Savior.
Equip children with the necessary academic skills and knowledge for useful membership in society. Christ Lutheran School assists the home in carrying out God's command: "Train up a child in the way he should go; and when he is old, he will not depart from it."
Our Prayer
May the Lord open His hand in blessing on our school. We ask that He will guide the teachers and parents. We ask that He will be with the pupils and cause them to grow in wisdom and love. Guard and encourage us all. Cause us to use our talents in whatever capacity we may hold. Keep us humble. We are thankful for our past blessings. Praise be to our Lord in heaven. Amen.