Academics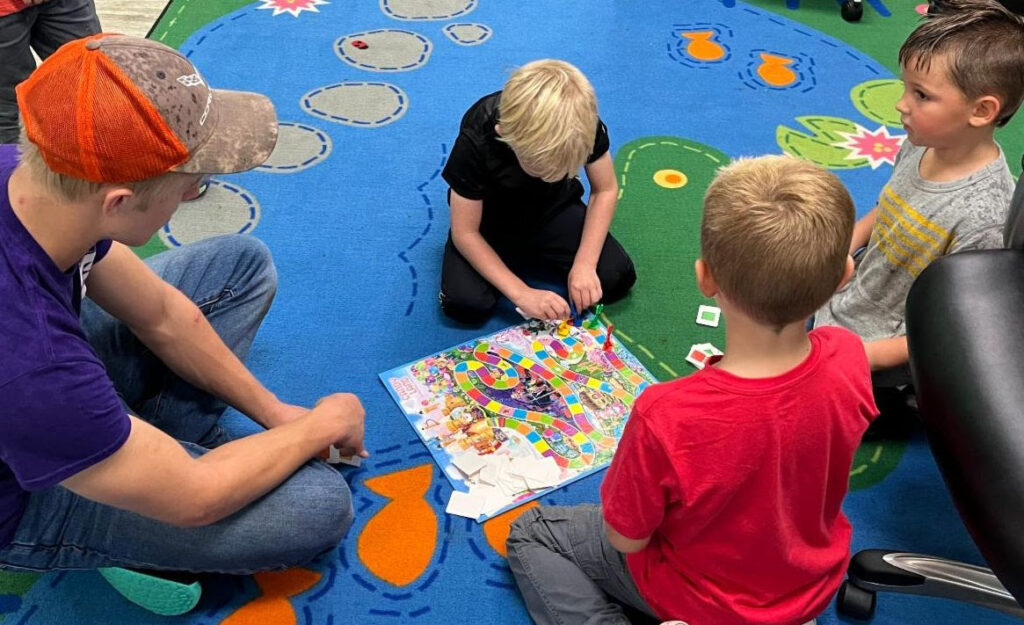 At Christ Lutheran School, we emphasize academic rigor utilizing an excellent, Biblically-integrated curriculum. Each classroom is energized by a challenging and supportive environment. Smaller class sizes enable our talented and certified instructors to provide individual attention and to encourage students to perform at their highest level.
The results of national standardized tests are indicative of our students' success. Christ Lutheran School's students have averaged consistently high MEAP and Achievement Test scores.
Accreditation
Christ Lutheran School has been accredited through National Lutheran Schools Accreditation (NLSA), the Michigan District – LCMS, and the Michigan Association of Non-public Schools. First accredited in 1992, CLS was most recently re-accredited in 2020.
Curriculum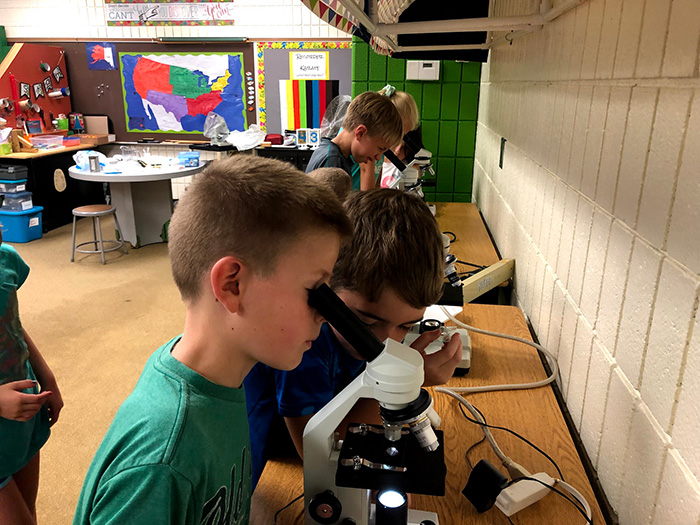 ​In keeping with the purpose of Christ Lutheran School, the curriculum is based upon the Word of God. The Christian religion forms the center upon which all instruction is based.
Each classroom opens the day with a brief devotion followed by instruction in Christian doctrine and Biblical account. In the lower grades, the religious instruction consists chiefly of learning Bible stories together with their application to life, plus the memorization of brief memory gems and Bible selections. Systemic instruction in Christian doctrine as outlined in Luther's Small Catechism is added in the middle grades. The study is further broadened in the preparation for the rite of Confirmation.
Varied instructional methods, devices, techniques, class projects, and materials are used. This may include televised instruction, computers, charts, lectures, demonstrations, and field trips to give pupils the best education opportunities available. It is our hope to give many opportunities to many pupils in many ways. We also take part in several academic, fine arts, and athletic competitions.
Courses of Study
The framework of the curriculum at Christ Lutheran School is constituted by a thorough instruction in Christian doctrine.
Religion: Christian Doctrine, Bible History, Hymns, Bible Verses, Church History and Worship
Language Arts: Reading, Phonics, English, Spelling, Grammar, Literature, Speech, Diction, Handwriting, and Composition
Mathematics: Number Readiness, Basic Number Concepts, Problem Solving, Equations, Basic Algebra, Basic Geometry, and 9th Grade Algebra
Social Studies: History, Geography, Current Events, Government, Citizenship, and Basic Economics
Science: General Science, Ravine Studies, Basic Anatomy, Health Education and Safety
Fine Arts: Music, Choral Singing, Drama, Art, Art Appreciation, Crafts, and Band (grades 4-8)
Phys. Ed.: Team Sports, Group Activities, Fundamental Skills, Physical Fitness and Hygiene
Computers: Word Processing, Spreadsheet, Keyboarding, Literacy, Internet and Internet Safety
Special Classes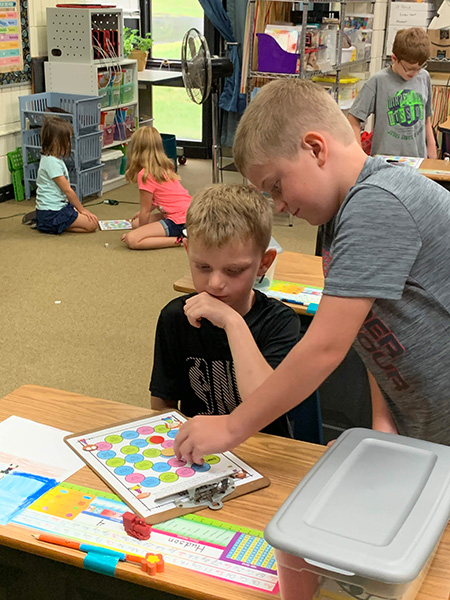 CLS is indeed blessed that many resources are available in the community, including special courses offered through the Intermediate School District and other agencies. Some of these are used periodically while others are used with more frequency.
Technology Integration
At Christ Lutheran School, Information Technology is richly integrated into our curriculum through the use of interactive white boards, iPads and computers in each classroom. The CLS computer program offers training for all grades, including Kindergarten. Our students have the opportunity to apply technology to critical thinking, communication, data collection, analysis, problem solving and the arts.
Preschool and Transitional Kindergarten (Young Five's) Programs
See the Preschool and Transitional Kindergarten (Young Five's) page for more information >>>