Preschool & Transitional Kindergarten (Young Five's)
Preschool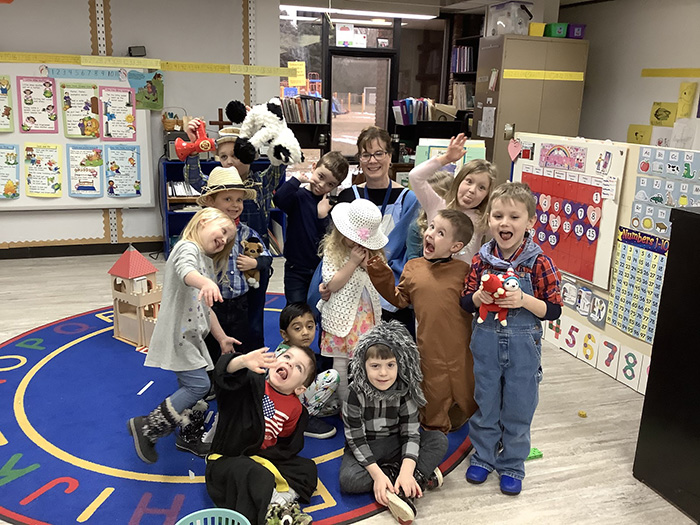 Christ Lutheran School provides a Licensed Preschool program for four-year-old children with a developmentally appropriate Christian education that prepares them for Kindergarten. The Preschool provides a safe, nurturing environment for students to develop intellectually, physically, socially, and spiritually.
The Preschool program is a 5-day program (Monday – Friday). Class time begins promptly at 8:15am and ends at 10:45am.
Academics
Preschool students learn the sound of each letter, number recognition, colors, shapes, time, and math/science concepts, all through a multi-sensory approach. All activities are structured to develop and strengthen motor, coordination, visual, auditory, communication and social skills. Most importantly, preschoolers hear God's Word on a daily basis and learn to praise Him in song and prayer.
Admissions and Tuition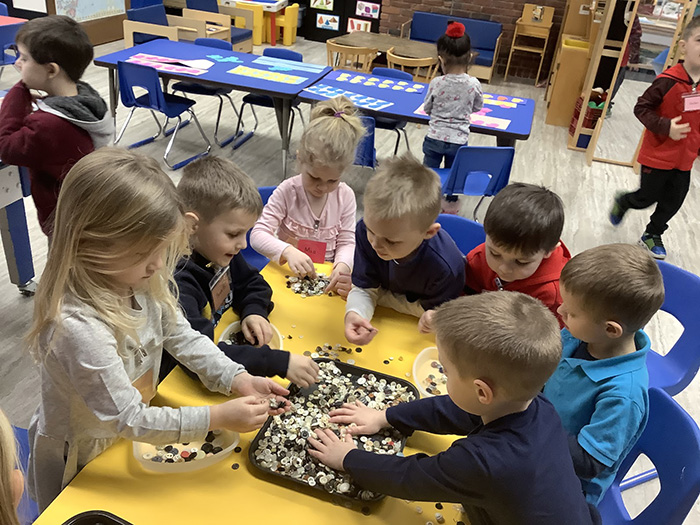 Enrollment in the Preschool program is open first to members of Christ Lutheran Church. Church members may enroll anytime starting in January; enrollment is open to the public beginning in February. A Preschool Open House is held in early March. Please feel free to call the school office anytime at 269-429-7111 for additional information. We look forward to getting to know you and your children!
Children must be 4 years old by December 1st of the semester for which they are registering.
Schedule a private tour of our preschool, or attend the Open House in early March. We invite you to see our school and meet our faculty, staff and students.
Schedule a personal appointment with the School Administrator.
Complete the Preschool Student Application.
Submit the Health and Immunization form (this form must be on file in our office for all preschoolers prior to the beginning of school).
Pay the enrollment fee, as well as September and May tuition fees; see current year tuition and fees.
Preschool Blog
Our Preschool Teacher/Director, Mrs. Sue Veurink-Meyer, maintains a Preschool Blog for parents to learn about all the happenings within the Preschool. Here you can find monthly newsletters, calendars, parental tips, and more!
Transitional Kindergarten / Young Five's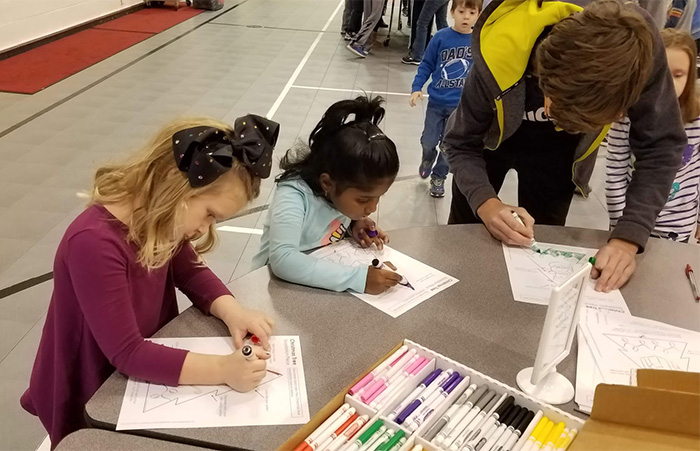 Our Transitional Kindergarten program meets Monday through Friday with all day and half day options available.  Children need to be five years old on or before December 1 to qualify. This program can act as a bridge between Preschool and Kindergarten and is designed to give students who are age eligible for Kindergarten the gift of a year to grow socially and emotionally before progressing into a traditional kindergarten program. This program is an appropriate introduction to school for those children who have not previously experienced school.
There are distinct differences between our preschool and the Transitional Kindergarten program.  The Transitional Kindergarten is part of the K-12 education system and the curriculum is based on kindergarten standards that are modified to meet the academic and social emotional needs of younger children.  Pre-kindergarten is designed to reinforce and build on the skills children may have learned in preschool to ensure they will be able to begin kindergarten with confidence. There is more of an emphasis on early literacy work, as well as more challenging activities during center time. Finally individual, small group, and large group work are incorporated daily through hands-on activities to best meet the diverse needs our students.
Transitional Kindergarten students will participate in Art, Music, PE, Library, and Technology classes.
Multi-Sensory, Hands-On Curriculums used in the Transitional Kindergarten Program are standard and evidence based and include the following:
Everyday Mathematics
Discover Intensified Phonics
Handwriting Without Tears
One In Christ Bible Curriculum
Complete the Transitional Kindergarten Student Application
See current year tuition and fees
Our teacher to child ratio  is 1-10.
Transitional Kindergarten Blog
Our Transitional Kindergarten Teacher/Director, Mrs. Sue Veurink-Meyer, maintains a Transitional Kindergarten Blog for parents to learn about all the happenings within the Transitional Kindergarten. Here you can find monthly newsletters, calendars, parental tips, and more!