Lunch Program
Hot lunches are available to all students in K-8. Milk is provided as part of the lunch. If students prefer to bring their own lunch, they may purchase a milk or juice. The school menu conforms to Government standards.
Hot Lunch: $3.50
Milk Only: $0.50
Hot lunch and drink tickets will be sold the first full day of the week (usually Mondays). Payments for an entire family may be made in a single check. Please make checks payable to Christ Lutheran, and do not include other payments with the lunch payments. Hot lunch money is a separate account sponsored by the PTL.
Milk is provided with all hot lunches. Offerings include Fat-Free Chocolate and 1% White
Full Salad Bar items include: Lettuce, Carrots, Peas, Peppers, Broccoli, Pickles & Cheese
Dressings offered for side salad and salad bar: Low-Fat Ranch and Golden Italian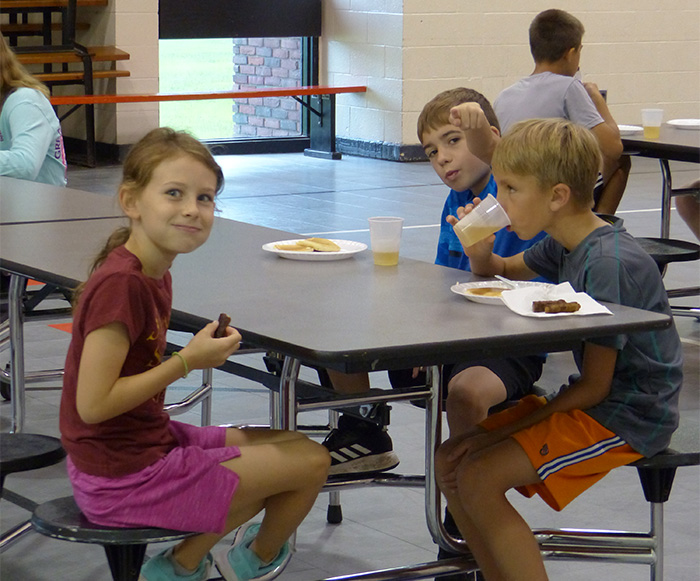 Bus Services
The Lakeshore Public School System provides bus service for CLS Lakeshore pupils according to the Lakeshore busing policy. Routes and schedules may be checked directly with Lakeshore Transportation Services.
If for some reason a child must ride a bus different from his usual bus, a signed note is required. A special pass signed by the Principal will be given to the student. Without a parental note, no change can be made. Requests should be presented in the morning.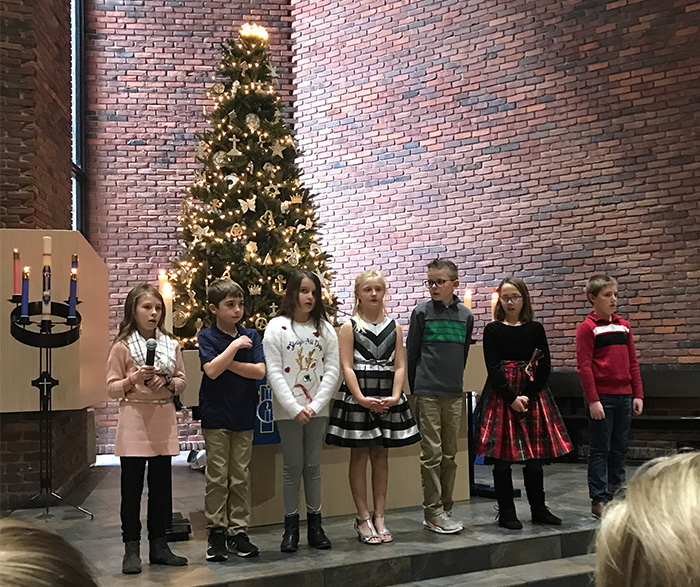 Chapel
"I rejoice with those who said to me, 'Let us go unto the house of the Lord.'"
Psalm 122:1
Each week on Wednesday mornings, all students assemble in the church for the Children's Worship Hour. The entire service is planned as a children's service with student ushers and student choirs.
Weekly offerings are collected during the Chapel service to support various mission projects. Envelopes are available and are collected during the service, and those who give offerings will receive a record of contributions.
REMINDER: Please mark envelopes with name and grade for more accurate record keeping.
Chapel Dress
While there are no special requirements for Chapel days, worship is special and how one dresses reflects this. Therefore, pupils are expected to be dressed appropriately.