Lunch Program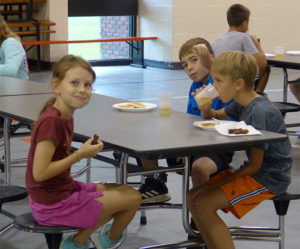 Hot Lunch is available to all students in Kindergarten through 8th grade, and those Young Five students who have chosen the All Day option. If students prefer to bring their own, they may purchase milk or bottled water.
Christ Lutheran School does not participate in the Federal Hot Lunch Program. All of our meals are made fresh daily by a Certified Chef.
What is included with Hot Lunch?
Main Entree
Fresh Vegetables or Fruit
Dessert
2% White Milk, Fat-Free Chocolate Milk, or Bottled Water
Other Information
Second helpings are typically available after all students and staff have been offered their first servings (main entree and sides only, no desserts)
If students try a new dish and do not like it, there are other options available in the lunchroom
Hot Lunch and Drink Only choice may be pre-ordered starting on the Thursday the week before by logging into your Fast Direct Account
Payments may be made in the office via cash or check, or you may pay online through your Fast Direct Account
Hot Lunch $4.00
Drink Only 50¢
Bus Services
The Lakeshore Public School System provides bus service for CLS Lakeshore pupils according to the Lakeshore busing policy. Routes and schedules may be checked directly with Lakeshore Transportation Services.
If for some reason a child must ride a bus different from his usual bus, a signed note is required. A special pass signed by the Principal will be given to the student. Without a parental note, no change can be made. Requests should be presented in the morning.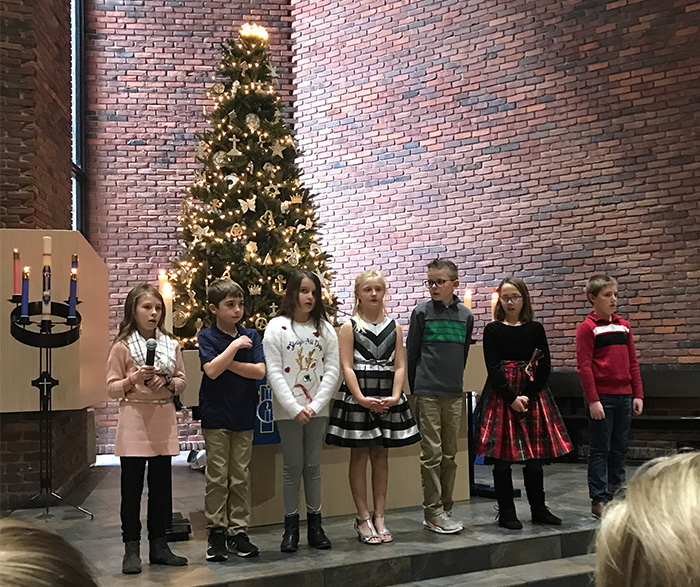 Chapel
"I rejoice with those who said to me, 'Let us go unto the house of the Lord.'"
Psalm 122:1
Each week on Wednesday mornings, all students assemble in the church for the Children's Worship Hour. The entire service is planned as a children's service with student ushers and student choirs.
Weekly offerings are collected during the Chapel service to support various mission projects. Envelopes are available and are collected during the service, and those who give offerings will receive a record of contributions.
REMINDER: Please mark envelopes with name and grade for more accurate record keeping.
Chapel Dress
While there are no special requirements for Chapel days, worship is special and how one dresses reflects this. Therefore, pupils are expected to be dressed appropriately.